The opening of a new five star resort in Cairns, Crystalbrook Collection's Riley, demonstrates the collaboration of Queensland builders, architects, designers and furniture manufacturers.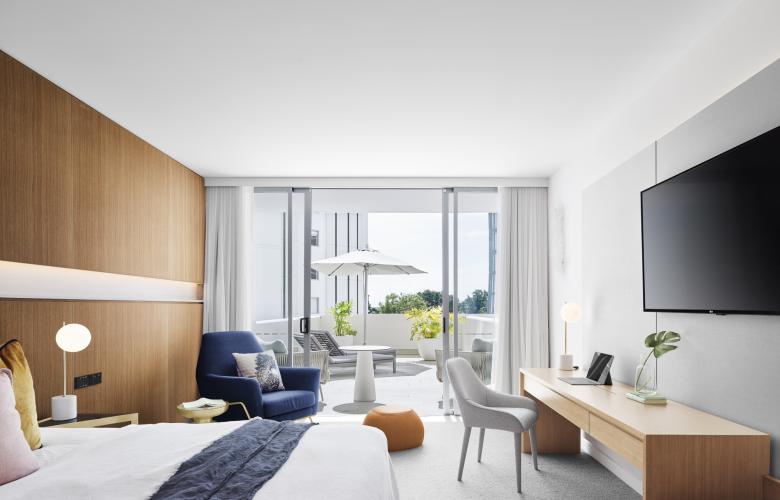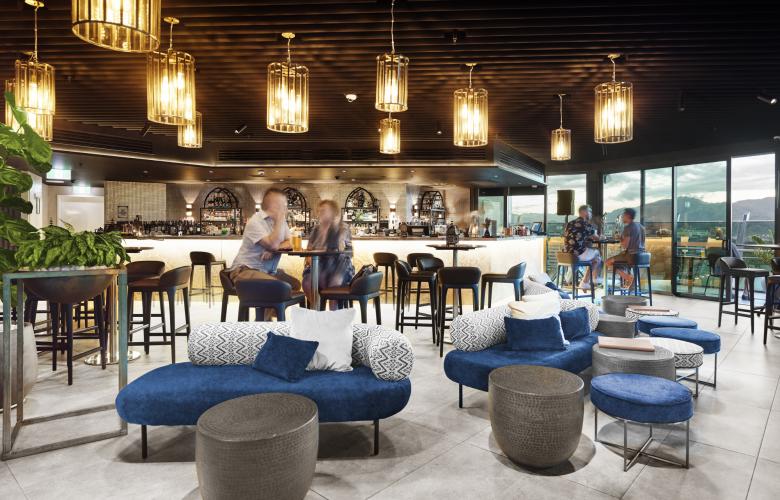 The opening of Crystalbrook Collection's Riley has transformed Cairns accommodation, showcasing design and innovation concepts that are impacting the hotel industry globally.
Riley raises the bar for Cairns, providing tourists (and locals) with a new era of quality accommodation and restaurants for the burgeoning Far North Queensland hub.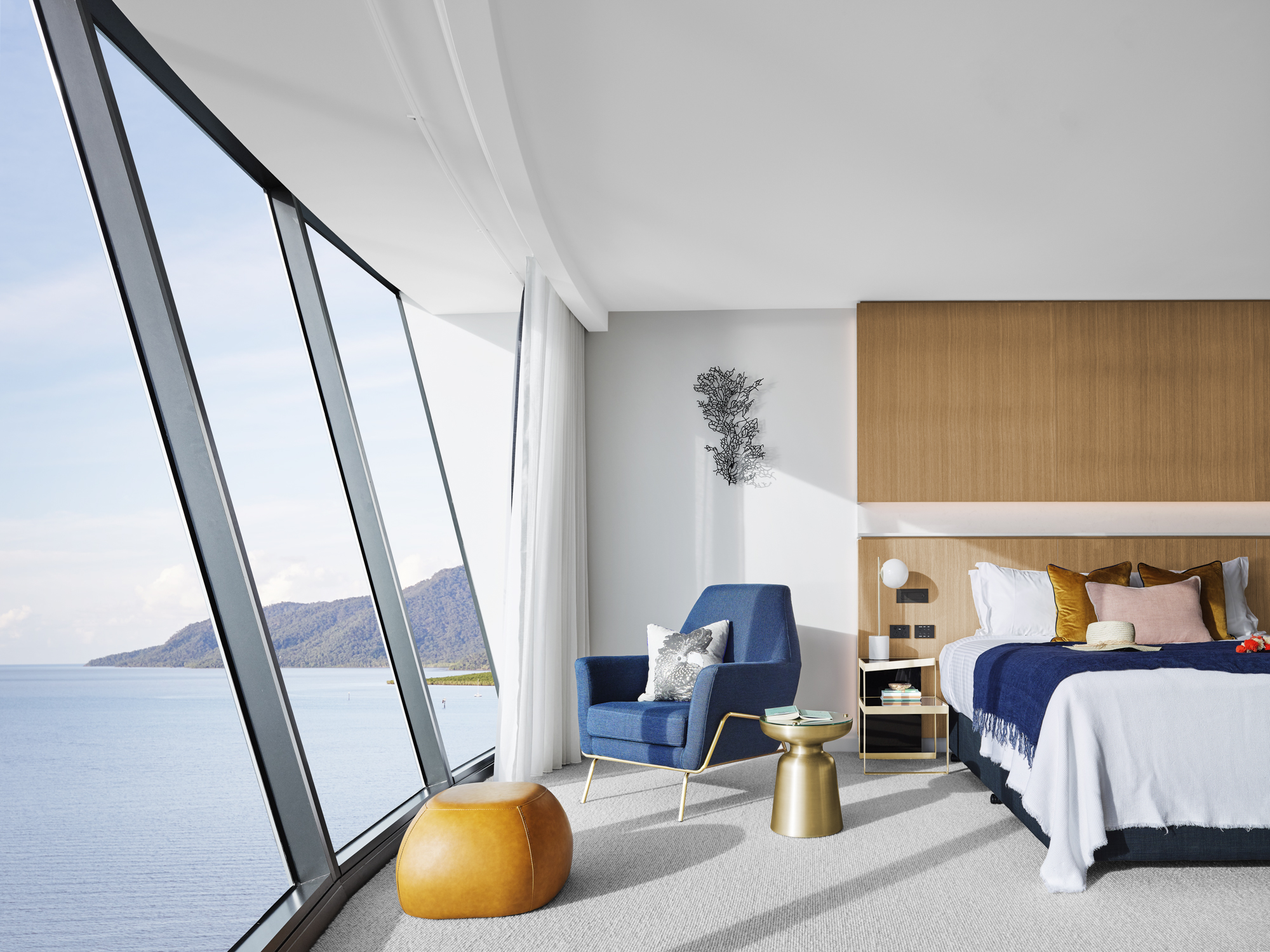 Riley Guest Room. Supplied: Furn-Niche
The design, construction and fit-out of Riley has been a successful alliance between a network of local Queensland based companies such as Prime Constructions, Thomson Adsett Architects, CTRL_Space Interior Designers and accomplished FF&E specialists Furn-Niche.
Each of these Queensland companies were committed to delivering the first Crystalbrook resort and worked collaboratively to ensure the trademark expression of 'authentic location' permeated every detail.
Click here to view the Furn-niche website.
Prime Constructions was engaged to deliver the 311 rooms including the refurbishment of the old Rydges Tradewinds hotel and a new freestanding 12 storey tower. Also in scope were three independent restaurants, a rooftop bar, a day spa, a lagoon style pool with man-made beach, a fitness centre, six event-function areas, a lobby and a gift shop.
Prime took an a multi-faceted role that incorporated project management, principal contractor and full fit-out contractual works.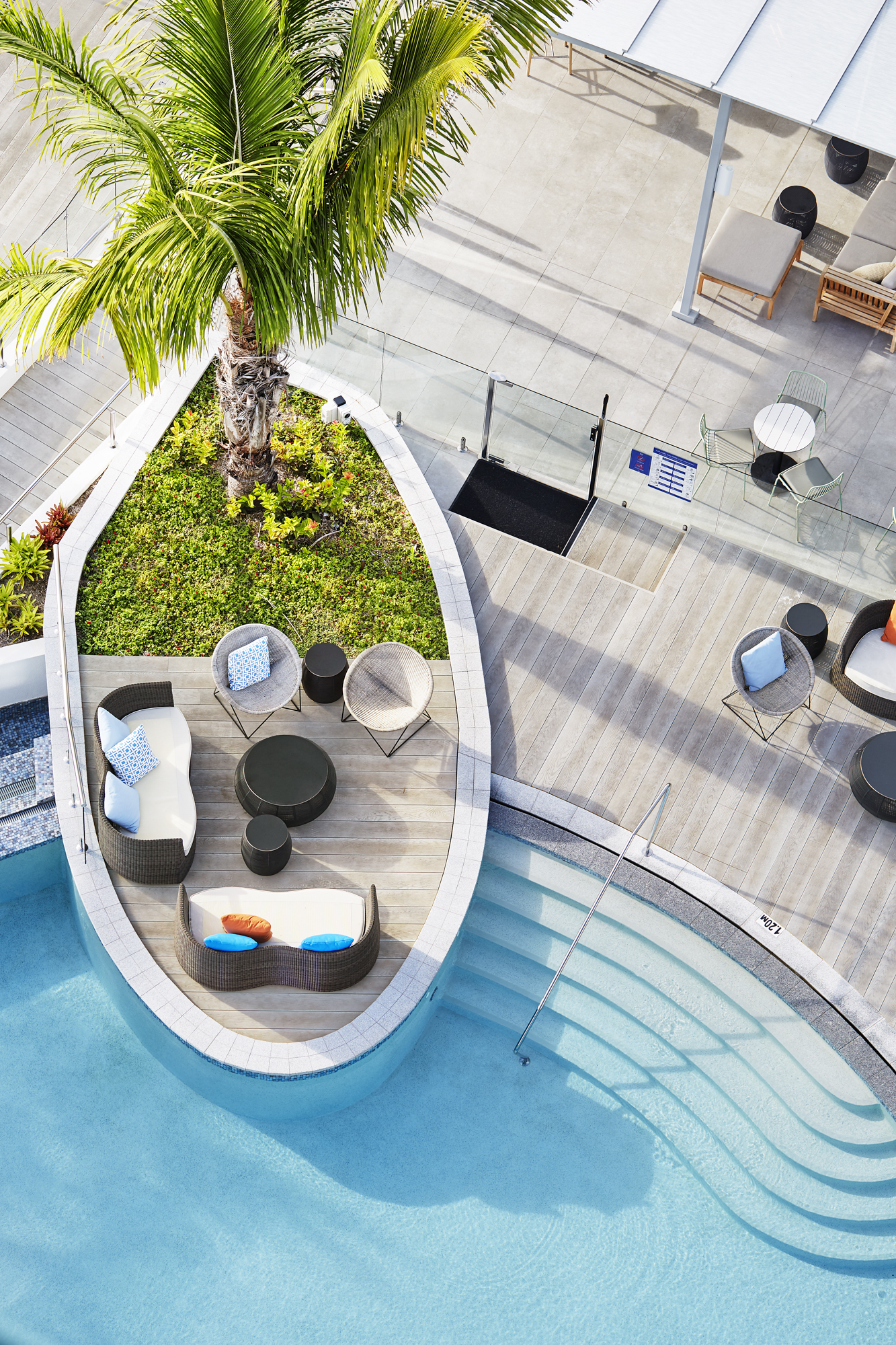 Riley Pool. Supplied: Furn-Niche 
The lead architects were Thompson Adsett who delivered the Design Development, Construction Documentation and Interior Design for the main hotel. The restaurants and bar were designed by Jess White and her team at CTRL_Space; a multi-disciplinary practice based on James Street in Brisbane who were tasked to push creative boundaries and people's expectations.
Complete hotel fit-out specialists Furn-Niche were responsible for the design, production, procurement and installation of the loose furniture and equipment for the full resort including the 311 guestrooms and suites and the extensive public areas. The bespoke room furniture and lighting was designed to incorporate the base build materials such as blackbutt veneers and brass inlays.
Together the all Queensland design team has delivered a space that puts it on par with the new wave of five star hotels that have infiltrated other areas of Australia. Already recording successful occupancy rates, international guests are pouring in to experience the stylish guestrooms with serene views to the Coral Sea. This serenity is complemented by effortless technology including the in-room iPad complete with mood apps, local activities, and controls for the smart TV, lights and concierge.
Click here to view the Furn-niche website.
The lobby is blurring the lines between interior and exterior spaces with a visual connection to the lagoon pool and the incorporation of greenery.  Natural light drenches the white surfaces of the furnishings, while the neutral fabrics combine with raw timber tables and chairs that have been carved into organic shapes; guests are instantly immersed in this environmentally sensitive and playful resort.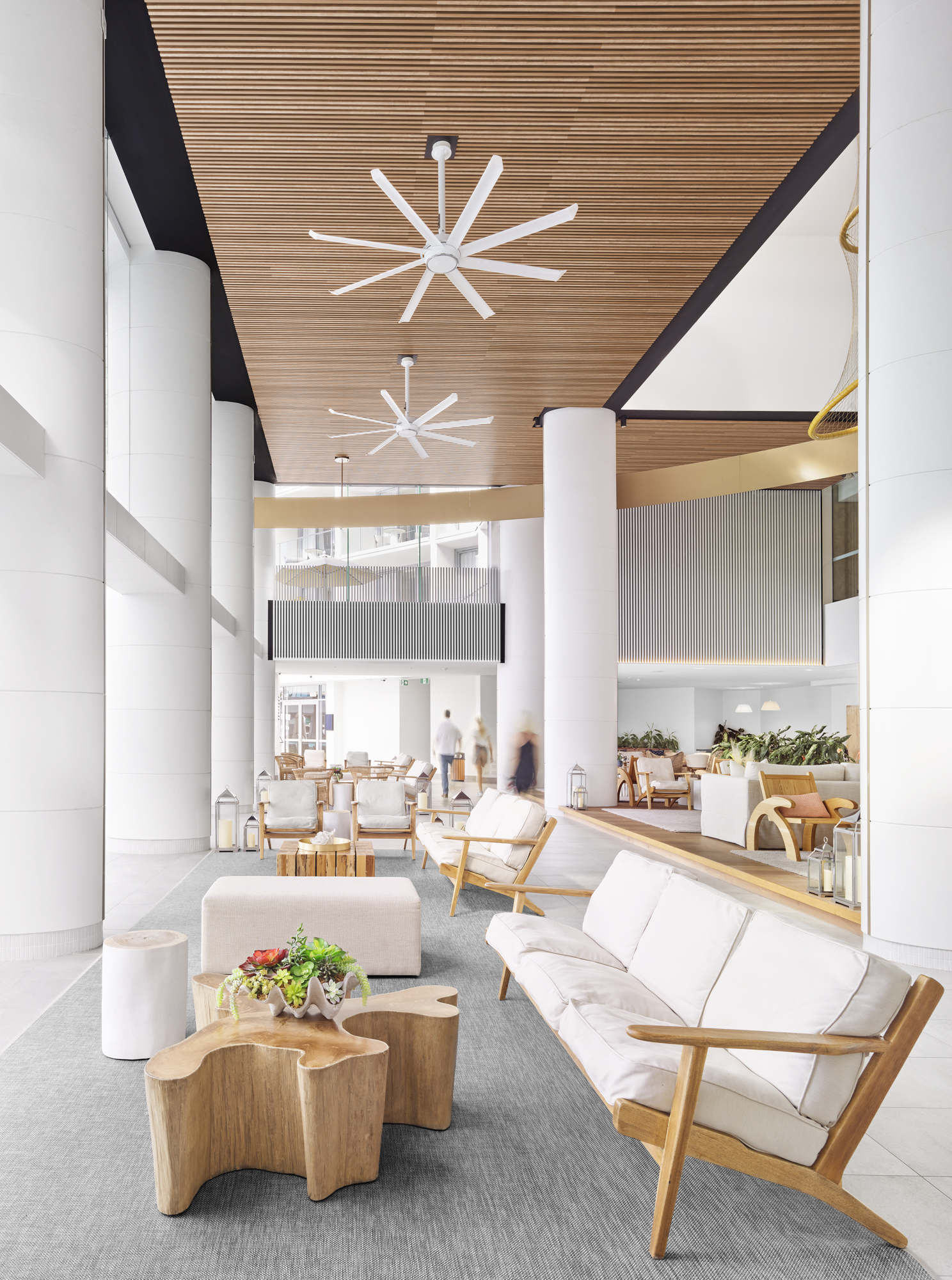 Riley Lobby. Supplied: Furn-Niche
Jo Street, Managing Director from Furn-Niche worked on the design and fit-out of the impressive lobby.
"We put a huge emphasis on using natural and authentic materials such as reclaimed woods and stone. We worked with a network of local Queensland artisans and wholesalers to custom design and manufacture unique statement pieces that tell a special story about Cairns. We wanted the lobby to be a communal space that characterises the playful, chic personality of Riley and connects the guest to the natural landscape and character of Cairns," said Ms Street.
A new generation of Cairns accommodation has enticed a new generation of architects, interior designers and furniture designers to make a statement about the tropical location and its laidback inhabitants. The same design team has been working on the next Crystalbrook Collection property – 'Bailey' which is set to open in Cairns in the coming months.