Global Auto Hub - Abu Dhabi
Innovative Automotive Logistics and Distribution hub serving all categories of Mobility products and customers
Global Auto Hub – Abu Dhabi is a Public-Private Partnership between AD Ports Group and Ghassan Aboud Group. A first of its kind collaborative partnership to support and accelerate the government's vision for economic diversification, growth and enhanced automotive trade flow through Abu Dhabi.
The Global Auto Hub – Abu Dhabi will offer state-of the-art facilities and value-added services. Customers will benefit from a host of global partnerships, creating trade links connecting the Far East to the Middle East, Africa, CIS, the Indian Subcontinent, and beyond.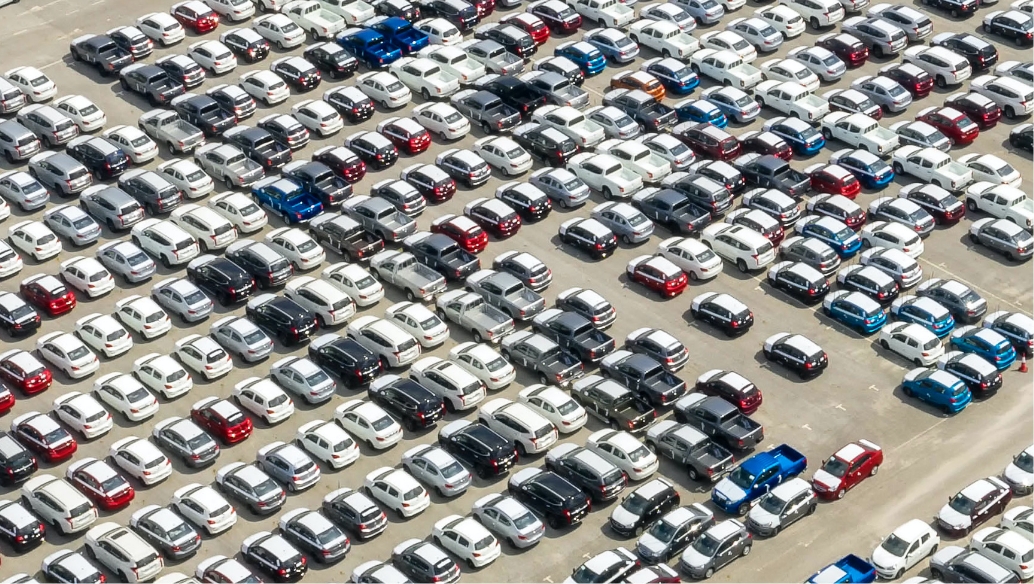 Connect with us to find out more
+971 4 881 6244
Operating hours: (GMT +4)
7:30am to 3:30pm
Sign up to receive latest updates about the hub.
The advantages of choosing
Global Auto Hub – Abu Dhabi
Global Auto Hub – Abu Dhabi aims to foster global trade partnerships that will support the buyers and sellers within the hub with seamless access to the global market with international quality and service standards.
Complemented by a synergised end-to-end digital marketplace – a single-window platform integrating all sellers, buyers, logistics services providers, government enablers, facilitators, and financial services providers.
Global Auto Hub – Abu Dhabi will cater to the needs of automotive trading and exports by offering inspection services and certifications, customs clearance, licensing and registration facilities, end-to-end regional and global logistics connectivity, and financial solutions
Excellent infrastructure and multi-modal logistics facilities with access to the UAE"s well-established regional and global connectivity.
Master planned to
serve the automotive
industry within the
region and wider
global markets
Mainland and Free zone
Showrooms & Storage
Logistics Providers,
Government Services and
Value Added Services
Spare Parts Hub, Auction
House, Test Tracks, Social
Area and Exhibition Centre
Development area
3.3 sq.km
The perfect location for the
automotive industry in the region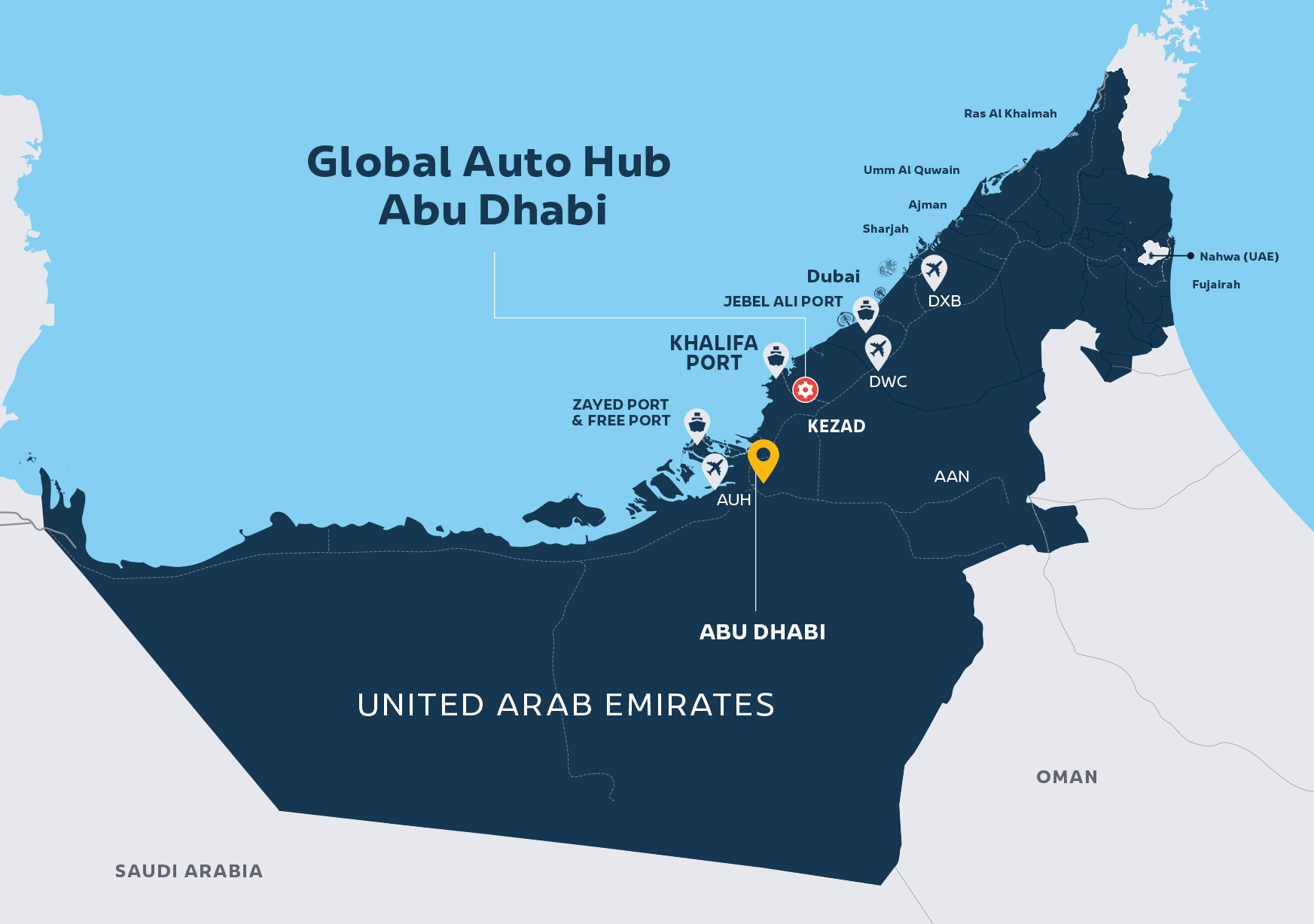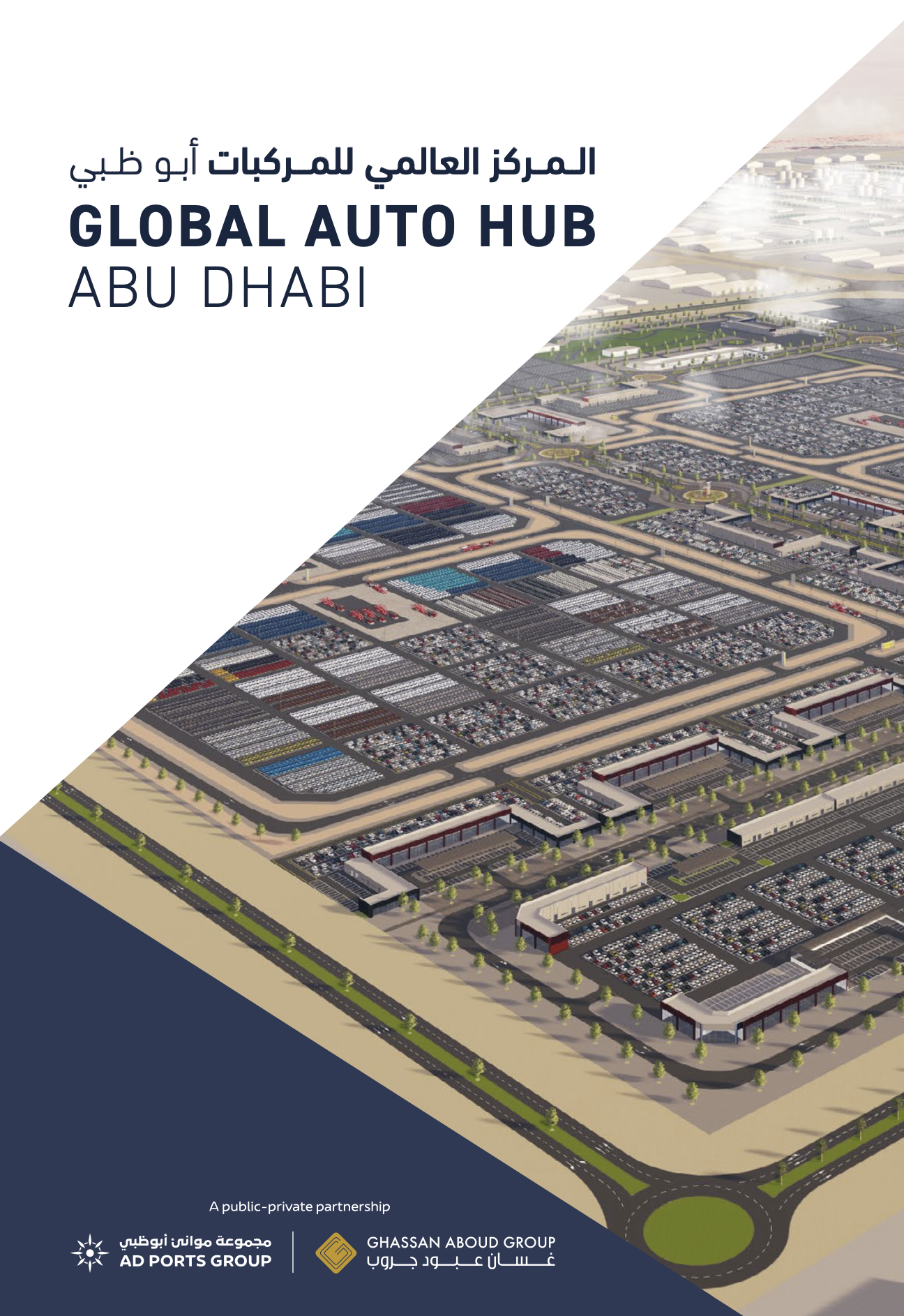 Learn more about
Global Auto Hub – Abu Dhabi
Stay updated! Visit the website