Syrian billionaire Ghassan Aboud had never heard of Newcastle when his Australian-based chief executive suggested buying the council's administration building and turning it into a luxury hotel.
Mr Aboud, who is paying the council about $15.5 million for the landmark "Roundhouse", spoke to the Newcastle media for the first time on Tuesday during a flying visit to Australia.
The businessman, who lives in Belgium and whose conglomerate, Ghassan Aboud Group, is based in Dubai, was asked whether he knew anything of NSW's second city before the boss of his Crystalbrook Collection hotel chain, Mark Davie, moved from Sydney to Merewether early last year.
"This is a very good question. This is a very good question. No," he deadpanned while standing in Wheeler Place in front of his latest purchase.
"I read about it, but actually Mark would lead me to come here because he moved from Sydney to here."
Mr Davie said the company planned to submit a development application to City of Newcastle in early March.
He hoped council employees would vacate the building by October, allowing Crystalbrook to start work on converting it into the city's first five-star hotel in time for a 2020 opening.
Crystalbrook's plans for the round, nine-storey building include 135 wedge-shaped rooms, a six-metre glass addition on top, a bar, restaurant and pool.
Mr Aboud described the "Kingsley" as a "business" hotel, unlike the three tourist resorts he is building in Cairns.
Asked how he felt about the unusual Brutalist landmark when he first saw it, he said: "I love it. You know, from far it looks small, but when you come quite near you feel that this is a good building, a very nice building.
"And don't worry: the rooms will be really wonderful, because some people are like, 'The rooms will be like a piece of pizza,' but don't worry: it will be lovely pizza."
Mr Aboud was born in Syria in 1967 and moved to Dubai in 1992 then Belgium eight years ago.
He said he was proud to be building the first five-star hotel in a city he expected to attract more commercial development.
"I keep reading about Newcastle, and I see there is a lot of new development happening in the last few years, but unfortunately there's no five-star hotel here.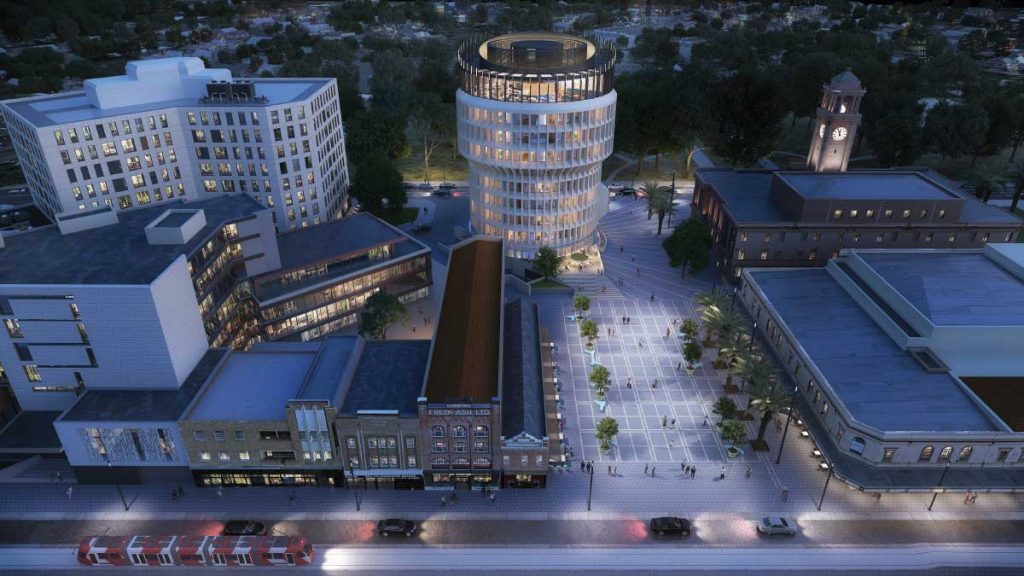 "I'm proud that I'm the man who will make the first five-star hotel in this city. I hope maybe that I will make a second in a few years also.
"I think [the city] is going to be more bigger … This will attract many businesses in the future.
"You see there is business only for developing apartments, but these apartments will soon also need infrastructure and many activities else."
He said he had been presented with a second Newcastle business opportunity on Monday night and had studied several others in the past two days but remained coy about the details.
Mr Davie said the hotel was not a one-off investment for Mr Aboud.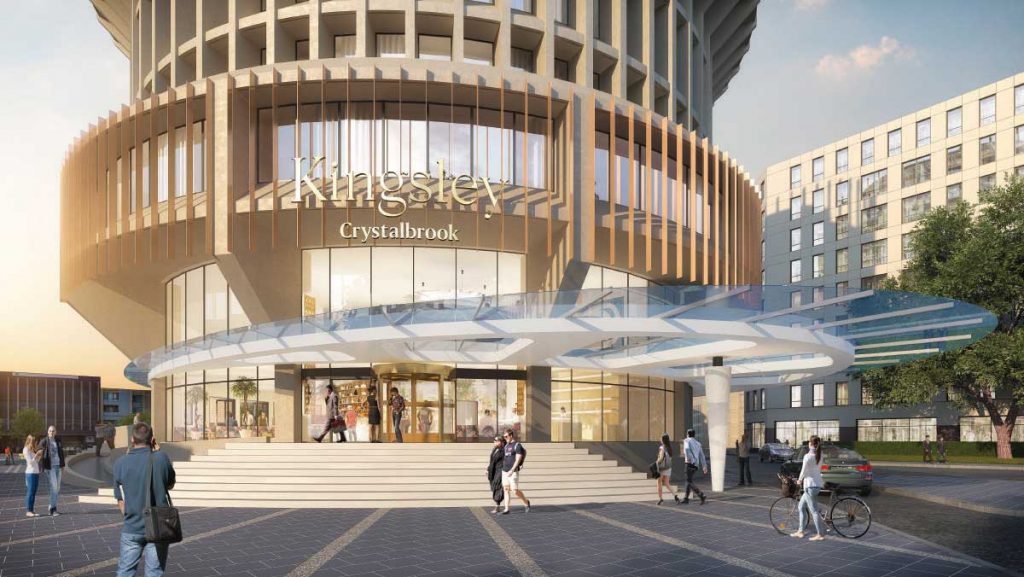 "We're looking at just growing with the city," he said. "As the city progresses and starts to look at conferencing more, we'll look at growing our involvement with that as well."
Mr Aboud has media, logistics, real estate, automotive, retail, hospitality and pastoral interests across the Middle East and in Europe and Australia.
The council will move its 400-plus administrative staff to a new commercial building in Stewart Avenue.