The UAE is a melting pot of nationalities, with individuals from all over the world choosing to live in the country. In fact, it is among the few countries in the world where expats outnumber the local population. They contribute significantly to the economy and work in both the private as well as public sectors…
…This list is among the most diverse lists that we have produced, and it includes 50 individuals from 20 nationalities serving across 21 industries, truly reflecting the cosmopolitan nature of the country.
Methodology
To produce the list, we based the 50 Most Influential Expats in the UAE on revenues, or other key figures that are specific to that particular business or which have an impact on the country's economy. Other factors that were considered were the experience of the individual, the scope of their role and the number of employees they manage.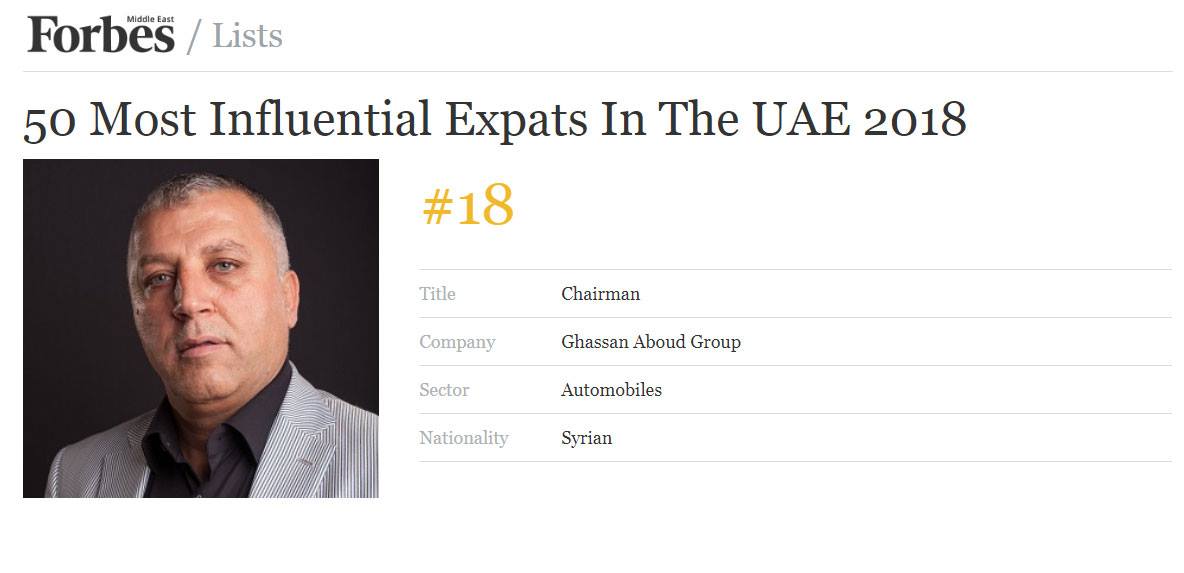 Original article: Forbes Middle East