Photo Credit: Mustapha Azab
Dubai, June 29, 2020
UAE headquartered conglomerate Ghassan Aboud Group was listed by Forbes Middle East in its recently released list of Top 100 Arab Family Businesses in the Middle East.
Ghassan Aboud Group is a multi-business group engaged in automotive, hospitality, retail, FMCG, catering, media, logistics and pastoral businesses. In business for more than 25 years, the group has offices in the UAE, Australia, Belgium, Jordan and Turkey. The group was promoted by the international entrepreneur and philanthropist Ghassan Aboud.
The list included leading family owned businesses from the Middle East, with only premier 21 organisations included from the UAE.
Publishing the illustrious list, Forbes Middle East observed that the methodology for the listing involved group investments, business diversification, types of business activities, impact of crisis, number of employees, number of countries and the date of establishment.
Forbes also indicated that family businesses are the backbone of the Middle East's economies, with some of the largest businesses in the region run by families through private companies.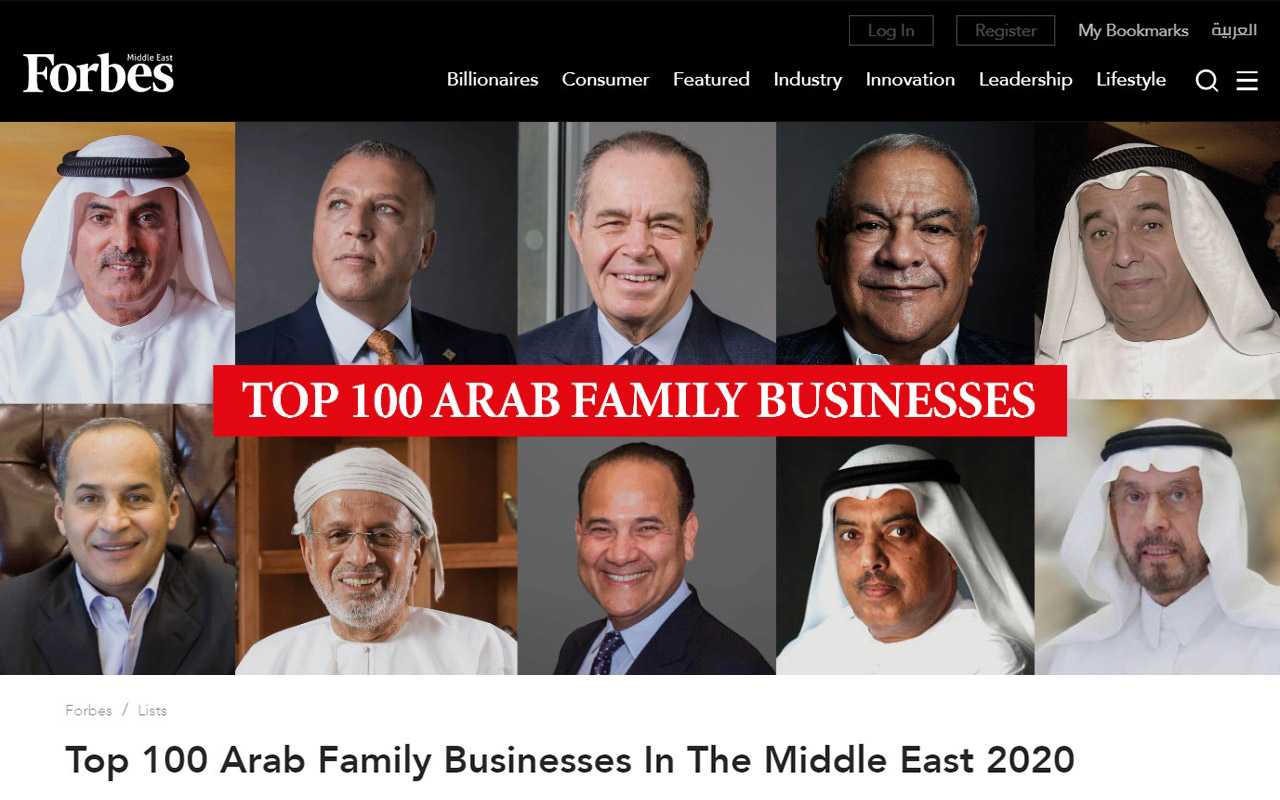 Source: Forbes Middle East