24 March 2021 – Crystalbrook Collection, one of Australia's leading sustainable hospitality companies, has become the country's first hospitality group to offer 100% waste-free bathroom amenities. Through an industry-leading partnership with the world's leading luxury hotel amenities provider Vanity Group, all properties in the Crystalbrook Collection will redefine sustainable luxury in Australia.
Since launching their first hotel in 2018, Crystalbrook has saved more than 2.3 million single-use plastic bathroom amenities from entering landfill through the use of custom-created in-room hand, hair and body lotions featuring Australian Rosella and Davidson Plum essential oils.
Expanding their Sustainable Bathrooms further, now all bathroom products are either recyclable or biodegradable, including a toothbrush and comb made from sugarcane and cornstarch.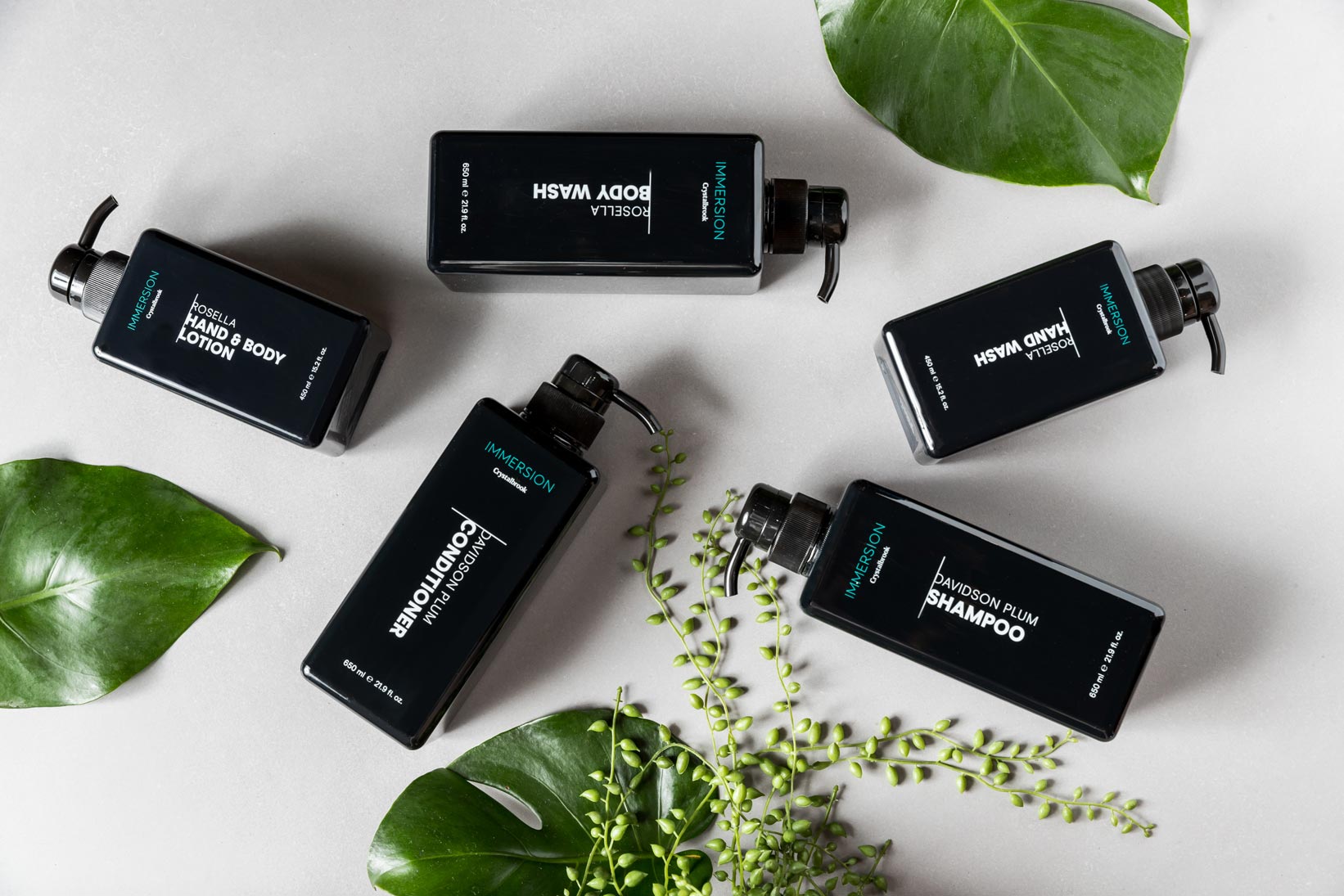 The final step in achieving 100% waste-free bathroom amenities has been the introduction of an EcoPure® lining in the packaging used for all bathroom amenities. The organic additive within the lining activates enzymes in the packaging to assist in the biodegrading process, ensuring no waste is left behind.
With environmental consideration more important than ever, Crystalbrook Collection's partnership with VANITY GROUP has reaffirmed their commitment to Responsible Luxury, solidifying their position as an industry leader for sustainability.
Read more on Crystalbrook Collection's Responsible Luxury sustainability initiatives.
Source: Global Travel Media